Training management software designed for
vocational training

.

With built-in course administration, case management and outcome tracking, Cohoist is the premier all-in-one training management solution for vocational training providers.
Simplified Program Enrollment
Effortlessly enroll learners in courses and keep track of their progress as they move through their skills training program.
Flexible Case Management
Our flexible case management tools create a seamless pathway to employment by removing barriers to talent development and hiring.
Streamlined Workforce Partnerships
Cohoist directly connects local employers with your learners through our online job portal, giving learners access to nearby job postings and relevant career opportunities.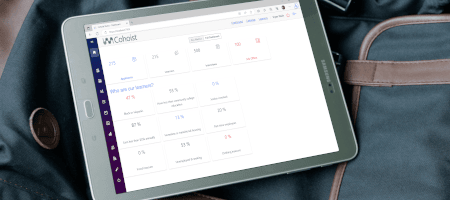 Program Management Tools
Our program management tools make it easy for you to add programs, courses, and manage section enrollment to help you streamline your operation. Send reminders, announcements and notifications to your students and access real-time measurements that show how your program is performing.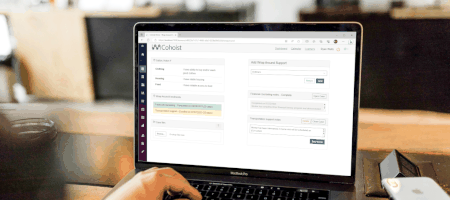 Flexible Case Management
We want to set each learner up for long-term success. That's why we incorporated flexible case management tools into our training management software. Whether your learners need wrap-around support or soft skills development, our case management tools ensure you're able to give each learner the personal attention they need.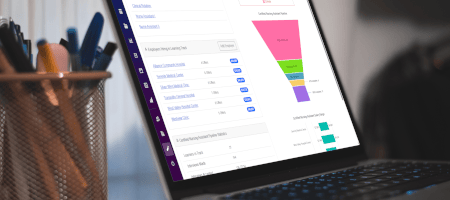 Real-Time Analytics and Outcome Tracking
With our real-time analytics and forecasting, you can accurately track your learners' progress, know who they are and how well your program is performing. Our comprehensive approach to tracking outcomes includes monitoring interviews and job offers, providing actionable insights to drive program success.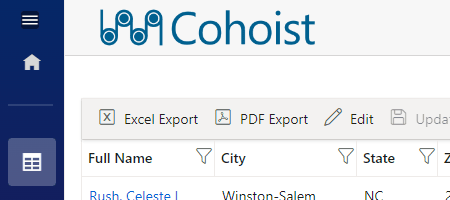 Custom Branding
Use our admin portal to customize the look and feel of Cohoist anytime you want. Your branding will be visible on all pages, providing a consistent visual experience for learners and employees.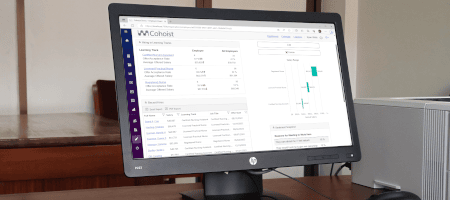 Employer Relationship Management
We understand the importance of having strong relationships with employers. That's why we offer employer relationship management tools that ensure your learners are getting the training they need to perform well in their jobs and employers are getting the highly-skilled new talent they require. Learners also have access to local job postings from employers hiring in their learning tracks.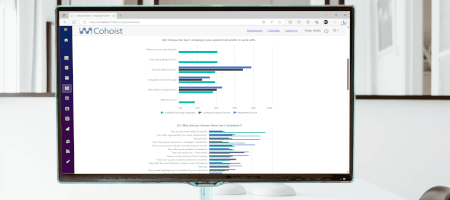 Sentiment Survey Results
To build strong relationships with local employers, we offer sentiment survey results to help employers understand the expectations of your learners and why they prefer to work for some employers over others. These surveys help provide valuable data to employers and strengthen relationships with your local community.
---
Who's it for?
Employment Services
By combining our training management tools with our case management tools, Cohoist helps your program remove barriers to employment and provide the support needed for your learners to succeed.
Trade Schools
Trade schools and vocational training centers can use Cohoist to optimize their hard skills training and facilitate soft skills development so they can provide the best possible education to their students.
Skills Training Centers
Providing skills training to your learners is important, but it's only half the battle. Cohoist helps you track their outcomes so you can measure the impact your training is having on those you serve.
Job Training Charities
By streamlining relationships with employers, Cohoist helps ensure you're training your learners for skills that are truly in demand in your region so you can get your learners into jobs faster and more efficiently.
---
One platform. Many roles.
Program Administrators
Use Cohoist to manage your programs, courses, sections and build relationships with external educators.
Case Managers
Cohoist lets you manage your caseloads, offer career advising, track wrap-around support and recommend referrals to third-party providers.
Educators
With Cohoist, you can define your curriculum, monitor student progress and track outcomes to ensure you continue to teach the skills needed by employers.
Outreach Workers
By sharing a common platform, Cohoist lets you measure the impact your relationships with local educators, employers and service providers are having.
With our integrated program management, case management and workforce partnerships, Cohoist is ideally suited for vocational training providers.
Whether training high school graduates or giving a second chance to veterans, the homeless, or returning citizens, Cohoist helps you manage your programs, your students and your employer relationships.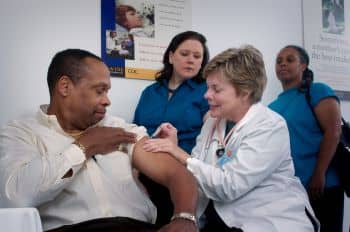 Health Sciences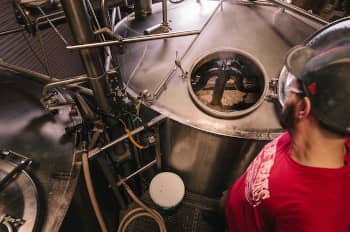 Machine Operators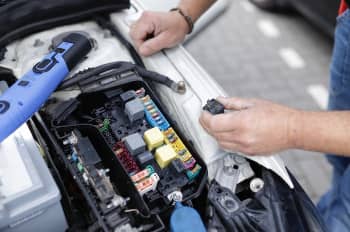 Automotive Repair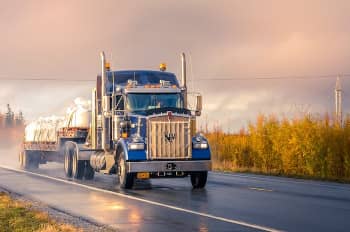 Commercial Driver's License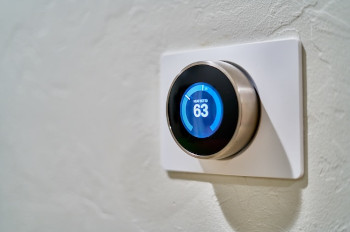 HVAC/R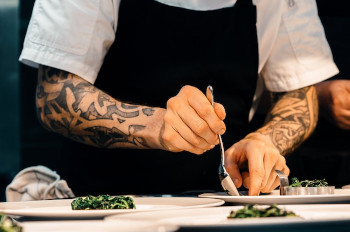 Culinary Arts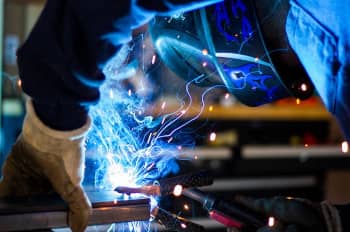 Welders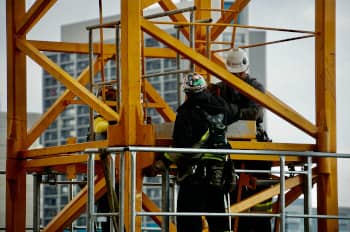 Construction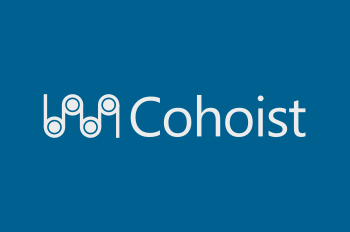 About Cohoist
The needs of vocational and skills training programs differ from those of traditional education. By tracking real outcomes and incorporating flexible case management, Cohoist is designed to meet the needs of these programs. Our software solutions provide real-time insights and streamline workforce partnerships, unlocking prosperity and opportunity for the learners that need it most.