Put Twitter on Autopilot
Autopilot by Cohoist automatically tweets the high quality content your audience craves so you can spend less time writing tweets and more time connecting with your followers.
---
Set your own schedule
Set how many tweets and retweets per day you want and exactly when you want to send your tweets.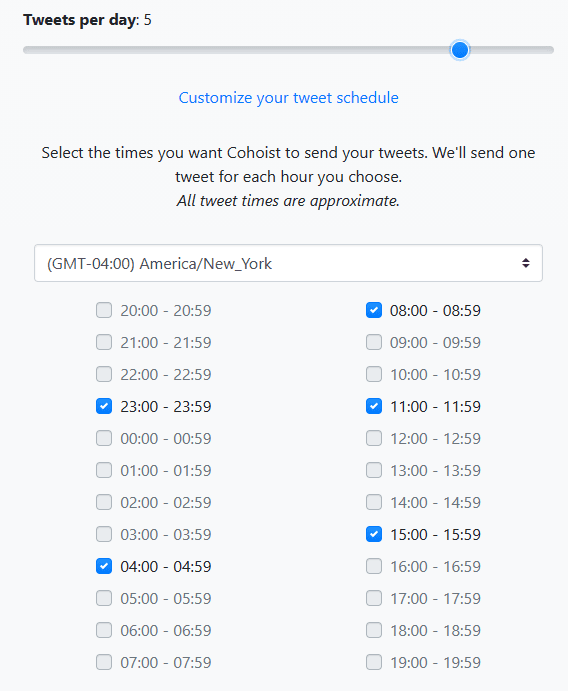 Fully customizable
Pick up to 10 websites and we'll automatically tweet their best content for you. Pick up to 10 Twitter users and we'll automatically retweet their best tweets for you. In a hurry? Select a preset category to quickly start automating tweets about topics you care about.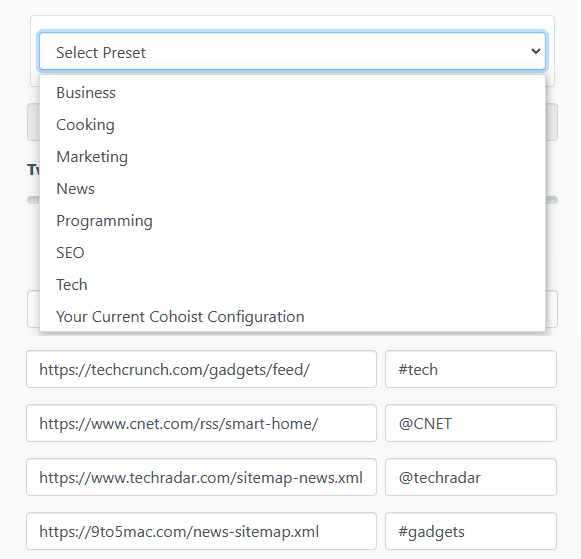 Beautiful tweets
Automatically tweet articles from the websites you love and Twitter users you trust without lifting a finger. Update your configuration whenever you want and let Autopilot do the rest.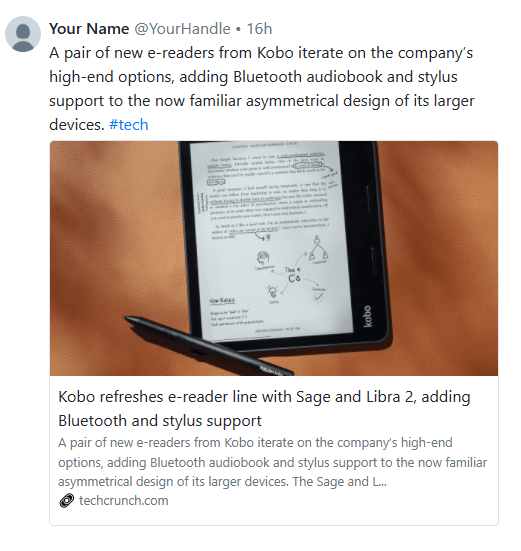 To earn followers, you need content and you need to engage with others. Autopilot automatically tweets content for you so you can focus on interacting with people and watching your audience grow.
Ryan and Bradley Wells
Co-founders of Cohoist
What is this?
Autopilot isn't a social media management tool like Buffer or Hootsuite, which require you to manually schedule your posts. Manually scheduling posts is a burden and sporadic posting hurts your follower engagement.
Autopilot, with its fully automatic content-curation algorithms, keeps your brand relevant, consistent and trustworthy by tweeting the best content from up to 10 websites however often you want. Run our live demo to see how it would look on your Twitter profile. Enter up to 10 Twitter users and we'll also retweet their best tweets for you.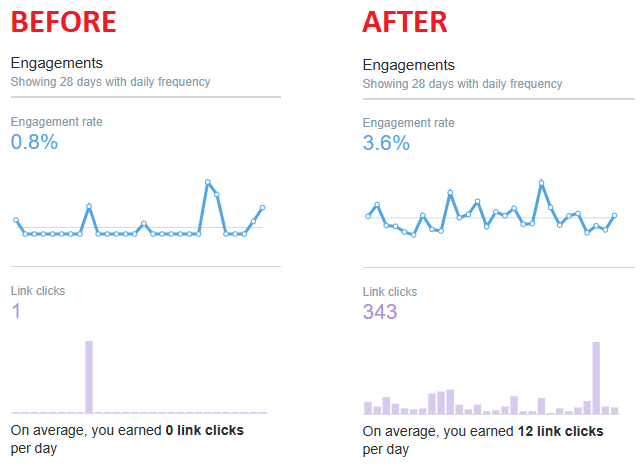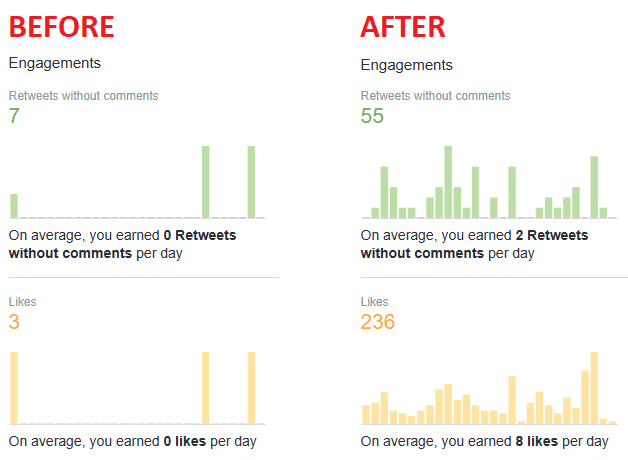 How does it work?
Our app works behind the scenes so you'll still be able to use Twitter the same way you do today. Once you sign up, we'll ask you to authorize the Cohoist Autopilot app on Twitter so it can start automatically curating and posting content for you. After that, sit back and start building relationships with your growing audience.
If you own your own blog, list it on your configuration page and we'll tweet your content, too. Tweeting a combination of articles from your site and other sites is great way to build authority while reducing the impression of being a self-promoter.
Run our live demo