Revolutionize Your School Management
Simplify your school administration with Cohoist Schools. Our solution offers effortless management of student registration and enrollment, course and section management, and much more.
"With Cohoist Schools, we can now register and enroll new and returning students with ease and track the data points we need. We are better equipped to respond to the needs of our community and measure the positive impact we are having. Thank you Cohoist Schools!"
Easy Registration and Enrollment
Our registration and enrollment system simplifies processes for everyone involved—students, teachers, and administrators alike. With Cohoist Schools, onboarding students and enrolling them in specific courses is effortless.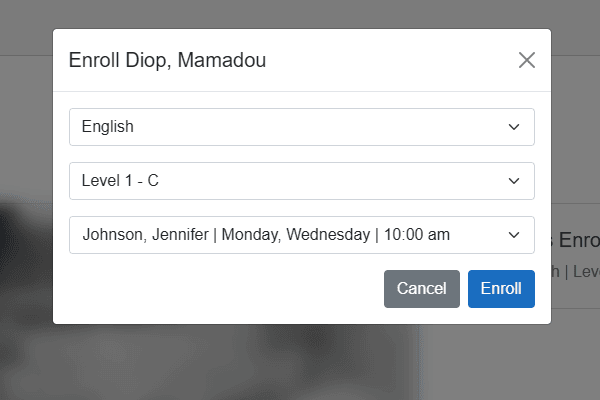 ---
Simple Course and Section Management
Cohoist Schools makes managing courses and sections a breeze. Say goodbye to complicated scheduling and rosters.
---
A Customized Cohoist Schools Experience
We recognize that every institution is unique, and a one-size-fits-all onboarding process limits your institution's growth potential. With our solution, you can deploy a customized instance of Cohoist Schools specifically tailored to fit the needs of your institution and collect the student registration data you actually need.