Here's how it works
$80 in advertising used to get you $80 in ad exposure. Cohoist lets you scale your money by grouping you with other businesses so now your $80 in advertising can earn you $320 to $640 in ad exposure.

Create your business profile
After you join, you create a business profile with info about your business, links, logos, and social media accounts. Update your profile at any time to test calls-to-action and promote special offers.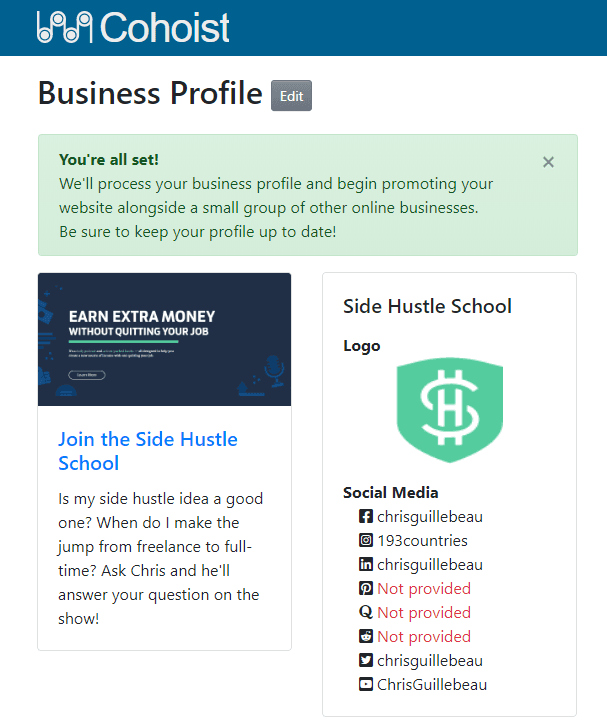 ---
We match your business with other businesses
We create a central hub using the data from your business profile for you and the other businesses in your group. Ad campaigns will point to this central hub or link directly to your social media accounts to boost your following.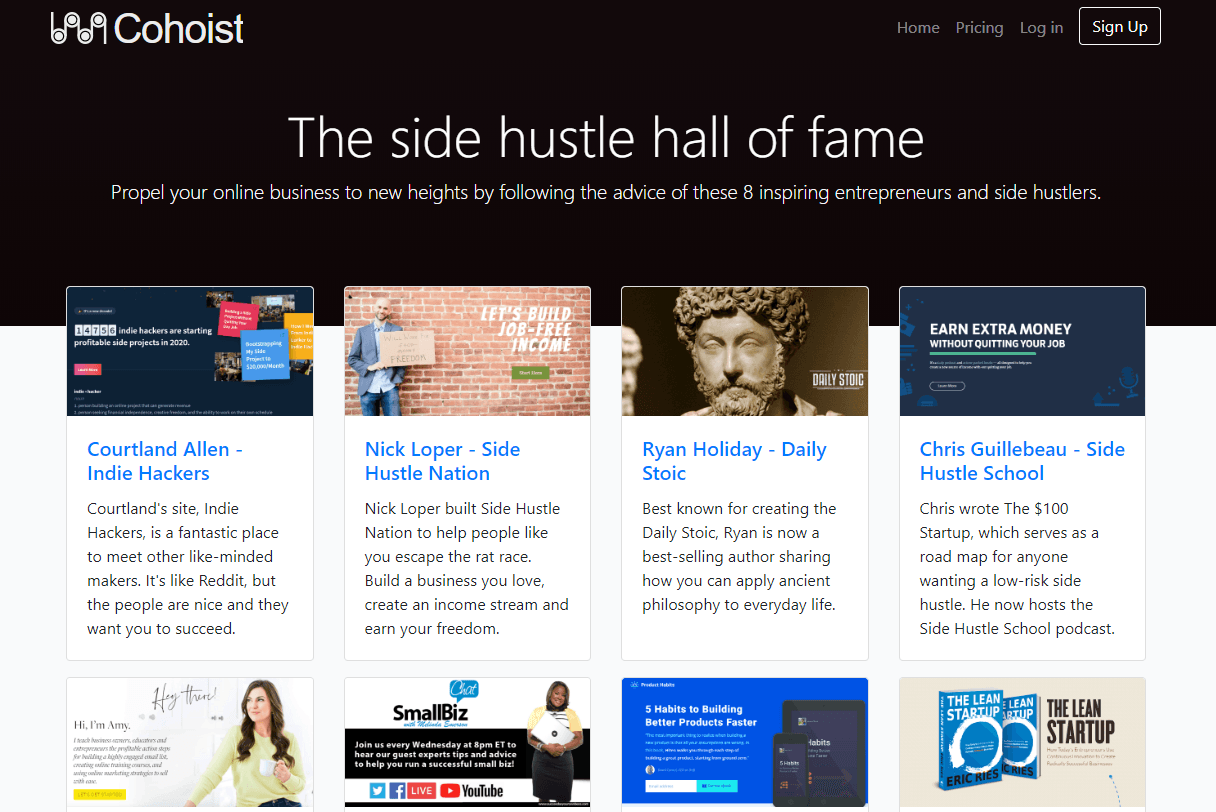 ---
We combine funds and launch ads to boost your brand awareness
The membership fees from each business in your group are pooled together so we can publish more ads on highly targeted platforms like Twitter, Reddit and Facebook. You put in $80/mo and you earn up to $640/mo of ad exposure.
---
How it benefits you
For every dollar you put in, you get $4 to $8 in advertising. It's an efficient way to scale a business, but there's another key benefit.
People who engage with our shared ads typically take more than one action per impression, but most advertising platforms only charge for the first action taken. This allows us to drive down the cost per click and drive up the click-through rate so we can get your business in front of more people for less money.